Watch as Ice-T breaks apart a MacBook Pro. It's almost as painful as it is funny to watch while he breaks it apart using his hands and a hammer. All I have to say is poor MacBook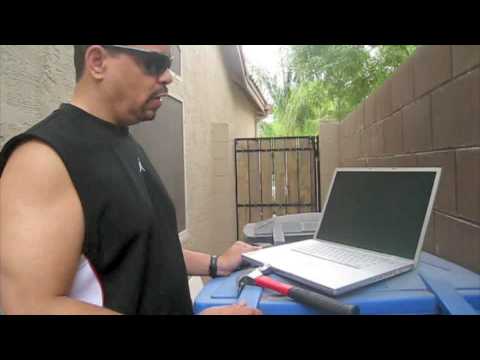 What do you guys think ? Does he have what it takes to be a Mac Genius ?
Have you ever wondered what you would look like older ? how about how you'd look as an african american, or east asian, or better yet have you wondered what a female version of you would look like ?
Well, thanks to Perception Laboratory, at the University of St. Andrews, this is possible with their java applet. All you do is upload a photo, then draw a rectangle around the face, then specify where the eyes and mouth are and choose your transformation.
For a few examples, I've transformed my own face below.
Try this out on your own face, It's a lot of fun, there are also a few other links on the site that might be worthwhile to look at. Well, have a great weekend everyone.