About 5 days ago I moved chris-fletcher.com to a brand new, faster server. Thanks to all of my readers my page views have been well over 900 per day and the blog had finally outgrown the current server. I decided that it was time to move the blog to a new server. I quickly acquired a new server to host the blog on and started transferring all of the files for this blog and for some of my other websites that I was hosting. The transfer took about 8 hours total.
After the transfer, I tested everything to make sure the blog was accessible as well as all of the posts. Everything tested fine so I switched the name servers to point to the new server. Everything still seemed to work fine at this point although I started noticing some decrease in page views. I figured it had to do with the name server changes and propagation times, so I decided to give it another day or two.
Well after 4 days, the page views plummeted to the 500′s, 300′s, 200′s and even down to double digit numbers. At this point I started to become very frustrated as I'm sure many of you did as well. I couldn't figure out what the issue was until it dawned on me today to check the permalinks. Well, that turned out to be the issue. The permalinks needs a .htaccess file to rewrite the URL and that particular .htaccess file did not get moved to the new server.
I recreated that .htaccess file and voila everything started working again and the page views are starting to go up again, slowly but surely. So for the most part I am writing this post to apologize to all of my readers for not being able to access all of the blog posts and to everyone who has linked to my blog and has received complaints about broken links and to everyone else that has had an issue being able to get to blog posts.
I also want to say thanks to all of my readers.
This weeks 3D Blu-Ray NZB of The Week will be How To Train Your Dragon 3D, below you will find 2 download links. One of them is for the Side-By-Side encoded version and the other is for the full Blu-Ray ISO. You will also find the Blu-Ray Cover and the Disc Label, available for download. Important Note: YOU SHOULD NOT DOWNLOAD MOVIES THAT YOU DO NOT OWN. I also want to express that I am not hosting any copyrighted material on this site, I am only providing a link which leads to another link that can provide parts of the download.
NZB Files:
Cover:
.
.
.
.
.
.
Disc Label:
.
.
.
.
.
.
.
.
.
.
Today is Fibonacci Day and to those not familiar with Fibonacci and the Fibonacci Sequence, below you'll find some useful information including the Fibonacci Sequence formula and an amazing although slightly inaccurate representation of the Fibonacci Spiral.
From Wikipedia:
The Fibonacci sequence is named after Leonardo of Pisa, who was known as Fibonacci (a contraction of filius Bonacci, "son of Bonaccio"). Fibonacci's 1202 book Liber Abaci introduced the sequence to Western European mathematics, although the sequence may have been previously described in Indian mathematics.
Fibonacci numbers are used in the analysis of financial markets, in strategies such as Fibonacci retracement, and are used in computer algorithms such as the Fibonacci search technique and theFibonacci heap data structure. The simple recursion of Fibonacci numbers has also inspired a family of recursive graphs called Fibonacci cubes for interconnecting parallel and distributed systems. They also appear in biological settings, such as branching in trees, arrangement of leaves on a stem, the fruit spouts of a pineapple, the flowering of artichoke, an uncurling fern and the arrangement of a pine cone.
The Sequence is represented below:
0,1,1,2,3,5,8,13,21,34,55,89,144,…
Observing the sequence more closely you'll notice that each number is the sum of the 2 numbers before it. You can start a Fibonacci Sequence with any 2 numbers, for instance starting with 5 and 6 the sequence would resemble something like this: 5,6,11,17,28,45,…
The Mathematical formula for the Fibonacci Sequence is below:
Below You'll see A tiling with squares whose sides are successive Fibonacci numbers in length
.
.
.
.
.
.
.
The next image will represent A Fibonacci spiral created by drawing arcs connecting the opposite corners of squares in the Fibonacci tiling; this one uses squares of sizes 1, 1, 2, 3, 5, 8, 13, 21, and 34
.
.
.
.
.
.
.
Now for the grand finale, below if you will take the time to observe this amazing although slightly inaccurate representation of a Fibonacci Spiral. Try to pay attention to the spiral and how it doesn't complete at the very end…
To learn more about Fibonacci and the origin and uses of the Fibonacci Sequence please refer to the following Wikipedia entry http://en.wikipedia.org/wiki/Fibonacci_number
Starting this week and every wednesday from now on, I will be adding a new post with an NZB file for a 3D Blu-Ray movie. Due to the lack of available 3D content available off the shelves without having to purchase a bundle. I have decided to help those that seek 3D content to watch on their expensive 3D TV.
This weeks 3D Blu-Ray NZB of The Week will be My Bloody Valentine 3D, below you will find 2 download links. One of them is for the Side-By-Side encoded version and the other is for the full Blu-Ray ISO. You will also find the Blu-Ray Cover and the Disc Label, available for download. Important Note: YOU SHOULD NOT DOWNLOAD MOVIES THAT YOU DO NOT OWN. I also want to express that I am not hosting any copyrighted material on this site, I am only providing a link which leads to another link that can provide parts of the download.
NZB Files:
Cover:
.
.
.
.
.
.
.
.
Disc Label:
.
.
.
.
.
.
.
.
.
.
.
Through the years there have been many different types of 3D with the most popular being anaglyph. You might remember the Red / Blue cardboard glasses, these were commonly used for viewing anaglyph 3D. The major drawback to anaglyph 3D is poor quality. Another type of 3D was field sequential which was seen around the time that Laser Discs were being released. Field Sequential 3D was viewed by connecting a sensor bar to the source video equipment and viewing with a special pair of shutter glasses that would sync to the sensor. The latest 3D technology built into the newest LED T.Vs is stereoscopic and displays frames at 120 Hz.
Most modern T.Vs that natively support 3D have a USB port to accept the use of an external storage device for playing back music, movies, etc…
I own a Samsung LED 3D TV and the TV supports USB Mass storage devices and is capable of playing back video formats such as MKV and AVI. The TV also supports different types of 3D formats, some of which include Side-by-Side or Over-and-Under.
I've recently discovered that it appears to be possible to make backup's of 3D Blu Ray movies and then encode them into a Side-by-Side MKV video. This of course makes it very convenient to watch 3D content on my TV. If you have a usenet server account and have access to a usenet search engine such as NewzBin and you own a 3D TV with USB support that can play back MKV files then you're in luck.
If you've spent thousands of dollars on a 3D TV, Blu-Ray Player, Glasses, etc… then you may have noticed that 3D content is really difficult to come by and not because it doesn't exist but because Panasonic, Samsung, Sony and others have exclusive deals with studios to provide content only with bundle purchases so the only way to get 3D content is to download it from the internet. Manufacturers and studios have forced us to do this and myself as well as many others would not need to resort to this if exclusive contracts wouldn't exist. So I blame the Movie Industry and the TV manufacturers.
Anyway, to download 3D movies you need a few things:
Usenet Account
Usenet Search Engine
News Reader Software
3D TV with USB and MKV support that can do Side-By-Side or the ability to burn Blu-Ray Discs and a 3D Blu-Ray Player
You should read my tutorial on how to download from NewzBin to understand Usenet and everything that comes with it. Once a week I will be posting a 3D Blu Ray Movie of the week NZB file that will include both the full Blu Ray ISO and the Side-By-Side.
I will start with the first one today, right after this post.
Apple has published a teaser on its front page letting us know that "Tomorrow is just another day." One that we'll never forget.
The teaser states that we should check back tomorrow, 11/16/2010 at 7 A.M. California, 10:00 A.M. New York, 3:00 P.M. London or Midnight in Tokyo. Who's excited? I'm sure that that there are millions of people around the globe that will be anxiously sitting at this site for the next 24 hours.
There are many rumors going around as to what this big excitement will be. As many of you may or may not be aware, Apple has been preparing a large scale data center in North Carolina. Many seem to think that Apple may be announcing a cloud service or an iTunes subscription service tomorrow. Either of these 2 announcements are are things that the Apple community has been waiting for, for quite some time and would truly be something exciting.
What do you think? Do you think Apple will be announcing cloud services or iTunes subscription services, or maybe something totally new that no one else has thought of yet? One thing is for sure, with this kind of hype it is sure to be something innovative.
So what's with all of the 3D Blu-Ray Exclusives? As consumers we don't want to be limited in any way as to what we can and cannot purchase. It's already bad enough that Movies and TV Shows have region locks and that we have to deal with PAL and NTSC issues… When HD first hit the market we had to deal with 2 formats, one being HD-DVD and the other Blu-Ray. Finally the battle between the 2 formats has come to an end only to start a new one.
You may or may not have seen the latest TV's from manufactures such as Sony, Samsung, Panasonic, etc… which feature 3D capabilities with special 3D glasses. As a result, Blu-Ray is now releasing select titles in 3D which is great. It's almost like watching 3D in at the theater using their RealD technology. The 3D quality is really amazing although there is one major issue. The issue is that because these TV manufacturers are trying to push their 3D technology into the homes of consumers they have entered into exclusive contracts with some of the Movie Studios. What does that mean for us? That means that if Samsung has an exclusive with Dreamworks for Shrek 1, Shrek 2 and Shrek 3 then most likely you will have to purchase a special Samsung bundle to include the TV, Glasses and Blu-Ray player in order to get these titles.
From what I've been hearing, Avatar 3D is to be exclusive to Panasonic and will be released in early December 2010. What's worse is that I've even seen that some titles will be released exclusively to Best Buy. So not only are manufacturers and Movie Studios trying to dictate the brand of hardware but also which store you have to purchase the Movies from.
In my opinion, this is all a bunch of crap. If you want to push 3D, then work together and stop competing, consumers will eventually buy the brand that they like but going into all these exclusive deals with studios is only going to slow down the adoption of 3D to the general public.
I myself own a Samsung 3D TV and I love it, I bought the bundle at Best Buy along with 2 pairs of glasses and a 3D Blu-Ray Player. The bundle also included Monsters Vs. Aliens which I believe was a Samsung exclusive at the time. I also purchased Cloudy with a Chance of Meatballs. Both movies look excellent in 3D.
More then 2 months have passed since I purchased my 3D TV and the only other movie I have been able to purchase because of exclusives has been Monster House. I really want to get Alice in Wonderland, Clash of the Titans, Shrek 1, 2 and 3, Avatar, The Last Airbender, etc… but most of these if not all will be exclusive to some manufacturer and will not be on the shelves for individual sale until a few months down the road. That's the reward you end up with after paying thousands of dollars for a 3D setup.
Well… sometimes you just have to take matters into your own hands. At the end of the week I will posting about how to get around the Exclusive BS and get all of the 3D titles that are currently available. Although they will not be in Blu-Ray format, they will be HD, 3D, and you will be able to play them on your 3D TV.
So right now as it stands, I am giving a big middle finger to Samsung, Sony, Panasonic and Hollywood as well as whoever else thinks that they can control what the consumer will purchase.
One last thing I'd like to say to my readers… Don't buy your 3D setup based on the available titles, they will eventually be released for sale on the shelves. Always buy based on quality or budget.
Have you recently purchased a 3D setup? What brand did you get? What movies have you seen? How do you feel about all the exclusive deals?
It's relatively simple to Jailbreak your PS3 using your iPhone but to figure out the entire process from beginning to end was actually quite a challenge for me. I couldn't find a single tutorial that explained in detail steps what you have to do to prepare your iPhone to Jailbreak the PS3 and then how to use the iPhone to Jailbreak the PS3 and then how to load packages like Open Manager, FTP Server, SNES9x, etc.. and finally how to go about putting game backups on the PS3′s internal Hard Drive.
This Tutorial will provide you with a complete overview of what is required to Jailbreak your PS3 using your iPhone 2G and will be broken up into the following sections:
Preparing your iPhone 2G for Jailbreaking
Jailbreaking your PS3 with your iPhone 2G
Installing Packages ( FTP Server, Open Manager, Backup Manager, SNES9x )
Copying a backup game to your PS3′s internal hard drive
You will need to download the following files below:
IMPORTANT NOTE: As of the writing of this tutorial, there is no way of jail breaking any PS3 with firmware above 3.41. Also, this tutorial is written with the Mac user in mind, if you are using Windows you should be able to apply the same processes mentioned here.
Preparing Your iPhone 2G for Jailbreaking:
Note: This tutorial assumes that your iPhone 2G is already Jailbroken. If your iPhone 2G is not jailbroken then lookup redsn0w and perform the Jailbreak.
Connect Your iPhone 2G to your Mac and make sure iTunes is not running.
Launch iPhoDroid
Click Shoot!
iPhoDroid will now install Openiboot and the Android Operating System as well as PSFreedom
On the final screen iPhoDroid will tell you that your phone will enter recovery mode
You will notice that your phone will have openiboot loaded up.
Scroll down to Install using the Volume Buttons.
Press the Home Button
Disconnect the iPhone from your Mac
Wait for init to scroll on the screen
Your iPhone is now ready to jailbreak your PS3. It is currently running in a loop basically waiting to detect the playstation. It is important that you do not let your phone sit in this loop for an extended length of time. Allowing your iPhone to stay in this loop for hours will eventually brick your phone. Please be warned.
Note: To boot your phone back into iOS push the Lock and Home buttons at the same time and hold them until the screen turns off. You are now presented with the openiboot menu. iOS should be selected by default. Push the home button. The first time after loading openiboot and trying to get back into iOS might not work as the phone may still be in recovery mode. If this is the case plug the phone back into your Mac and launch iPhoDroid once again but instead of clicking on Shoot! click on Exit Recovery Mode. This will allow your iPhone to properly boot into iOS.
At any time you can have your phone back in the init loop by pressing and holding the Lock and Home button and then selecting Android and pressing Home. So go ahead and get your phone into the init loop mode and follow the next part to jailbreak your PS3.
Jailbreaking your PS3 with your iPhone 2G:
Assuming that you've followed all of the steps above correctly, your iPhone 2G should be running in the INIT loop.
If you have a PS3 Slim, unplug the power from the back, then plug in your iPhone to the USB port then plug the Power Cable back in.
If you have a PS3 Phat, flip the power switch to Off, then plug in your iPhone to the USB port then flip the Power Switch to On.
With the iPhone plugged in, press the power button on your PS3 and then immediately press the eject button. You should now start seeing some lines of text appear in-between the INIT's. When the iPhone comes to a stopping point there should be about 4 lines of text. Unplug the USB and plug it back in immediately. Then wait for a bunch more text to scroll on the iPhone. When this text stop scrolling you, you have successfully jailbroken your PS3.
Using your controller navigate to the Games section of your XMB and you should notice 2 extra folders that weren't there before. The folder that we are interested in is the Install Packages folder. The Install Packages folder will be used in the next section to install Open Manager, Backup Manager, FTP Server and SNES9x.
At this point I think you can disconnect your iPhone but lets keep it plugged in until we have all of the packages installed. Leave your PS3 on and your iPhone connected.
Installing Packages ( FTP Server, Open Manager, Backup Manager, SNES9x ):
Assuming that you've followed all of the steps above correctly and have the FTP Server, Open Manager, Backup Manager and SNES9X packages downloaded, you will need a flash drive.
Plug your Flash Drive into an available USB port on your Mac
Copy all of the .pkg files onto the root of the flash drive.
Unplug the Flash Drive from your Mac
Plug the Flash Drive into an available USB port into your PS3
Navigate to the Install Packages Folder
You should see all 4 of the Packages that you added to your flash drive
One by one click on each and install them.
When all of the packages are installed you will be able to run each of them by clicking on their icon within the Game section of your XMB.
Here is a brief overview of the packages we have just installed:
FTP Server – This package adds an FTP server to your PS3 and will allow you to remotely connect to your PS3 so that you can move and copy files and folders. We will use this FTP server in the next section when I go over how to copy game backups from your Mac to the internal HDD of your PS3
Open Manager / Backup Manager – Open Manager and Backup Manager are essentially the same thing. They allow you to manage games loaded onto your PS3 either from your Mac or from Blu-Ray Disc. You can copy, delete and launch your games using either of these packages. We will be using these to launch the backup game that we will be copying from the Mac to the PS3.
SNES9X – I'm sure everyone has heard this name before. SNES9X is a Super Nintendo emulator and has been ported to just about every console on the market. It allows you to play Super Nintendo Roms. This is always good to have for those nostalgic days when you just have that need to play some retro games. I'll briefly cover this package and how to add ROMS to your PS3 so you can play them with SNES9X.
At this point of the tutorial you should have a jailbroken PS3 with all of the necessary packages installed. In the next section I will go over how to copy a backup from your Mac to the PS3′s internal hard drive and how to launch the game using Backup Manager.
Copying a backup game to your PS3′s internal hard drive:
Now, this is the part of the tutorial that I'm sure everyone has been waiting for. If you've made it this far, congratulations because you are only a few steps from playing a backup of your PS3 game. Now I'm going to go ahead and state a warning.
Warning: I do not condone software piracy. I am simply providing instructions that will aid consumers in making backup's of their originally purchased games so that they may keep their purchased games in a safe place and play only their game backups. I do not and will not host game backups for download. I will only provide a way of searching for available backup downloads, this is only in case there is something wrong with your original game ( scratched, broken in half, melted, etc… ) which means that you have already purchased the game and the store will not offer you an exchange or a refund.
Ok, with the warning aside, lets proceed.
Start the FTP Server from the Games section within your XMB
You will notice an IP address at the top. This address will be used for CyberDuck
Navigate to Start FTP Service ( This should already be selected ) Click X on your controller
From your Mac
Launch the Cyber Duck Application
In the Quick Connect Text Field, enter the IP address that is displayed on the FTP Server, from Step 2 above, and press enter.
Once the connection Completes, you should see a folder "dev_hdd0″, this is the internal HDD of your PS3.
Double Click on dev_hdd0
Find the "game" folder and Double Click on it.
Find the "LAUN12345″ folder and Double Click on it.
Find the "GAMEZ" folder and Double Click on it. If there is no GAMEZ folder then we will have to create one. This is very simple. Right Click anywhere in the white space and then click on New Folder and give the folder a name of GAMEZ in all caps.
Double Click on the GAMEZ folder. It should be empty. This is the location where we will copy the game backup to.
Drag the extracted game folder into the Cyber Duck Window and wait for it to finish copying. Depending on your network connection (Gigabit Ethernet, 10/100, wiFi), this can take a while. So go do something but leave your PS3 alone.
When the copy process has finished go back to your PS3, Exit FTP Server by navigating to Exit to XMB and pushing the X Button on your controller. When you are back at the XMB, scroll to Backup Manager and push X to Launch it. If all went well then your game should appear there. You will need to insert an original Game disc for this to work.
When you launch your game from within Backup Manager it will require you to have an original game in the drive, doesn't matter which one just be sure its an original. Once the game is launched it will take you back to the XMB, now when you scroll to the game disc in the drive, the actual name of the original will be replaced with the name of the backup you are loading. So go ahead and push the X Button. on the game disc and your game should load. Remember to say no or cancel to ANY AND ALL UPDATES. Try to not be signed into PSN, I am not sure of the repercussions of playing backups online.
NOTE: The game folder that you are copying to the GAMEZ folder via FTP should have a similar file structure to the below:
BCUSXXXX ->
PS3_DISC.SFB
PS3_GAME
PS3_UPDATE
If you've downloaded the game from NewZBin or any other USENET site then this will most likely be the format after extraction.
Well that's it for this section. I will now briefly cover SNES9X and will list some links to an example game NZB and a link to a great SNES Roms site.
SNES9X How To for the PS3:
If you've followed all of the above steps, which you should have, then SNES9X should already be installed. If you didn't install it then please scroll up to installing packages and install SNES9X. If you've already got it installed then follow the steps below:
On The PS3
Launch FTP Server
Start FTP Server
On The Mac
Launch CyberDuck FTP Client
Type in the IP Address into the Quick Connect Text Field and press enter.
Navigate to dev_hdd0 and double click.
In here we will create a folder called ROMS. Right click anywhere within the window and click on New Folder.
Name the folder roms
Double Click on the roms folder. This will be the folder to copy all of your downloaded roms to. This procedure is the same as copying a PS3 game you just drag the SMC file to the roms folder. See below for a site that has many SNES roms available for download.
On The PS3
Exit the FTP Server by navigating to Exit to XMB and then pushing X on your controller.
Launch SNES9X
Navigate to the dev_hdd0 folder and push X
Navigate to the roms folder and push X
Select the ROM you wish to load and push X
You should now have SNES9X running with your selected ROM. If it isn't working feel free to leave me a comment. Now as promised the next and last section has some links for you.
Links:
Last but not least an NZB file for Mortal Kombat vs. DC Universe for PS3
Hopefully you've found this tutorial useful, as you can imagine it takes a lot of time to put something useful together and make sure that its 100% correct. If I missed anything or have made a mistake along the way or if you've got questions feel free to comment as always.
NOTE: Just wanted to mention that after you have booted your PS3 with the Jail Break hack, you can disconnect your iPhone and turn it off. The iPhone is only needed in the beginning when you turn your PS3 on. Any time you reboot your PS3 you must reconnect the iPhone and perform the Jail Break hack in order to use any of the installed packages or play backed up games. Remember that leaving your iPhone running for an extended period of time in the INIT loop can eventually brick your iPhone.
I take no responsibility for any hardware damage or PSN banning that might result in performing any of the above steps.
Don't let this happen to your PS3. Perhaps we all need to be upfront before we jump into a relationship and negotiate the amount of required gaming time.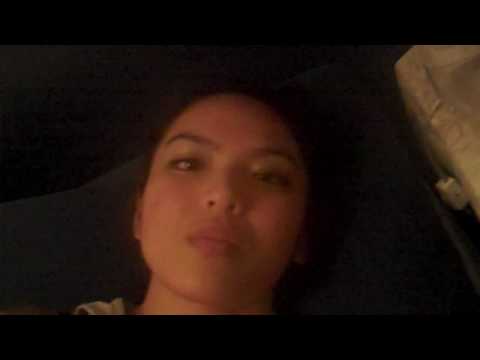 Do you have any stories like this? Has a loved one ever broken a piece of your beloved hardware? Share your stories…