Finally, a universal corporate org chart. No more wondering where it is, you are on the totem pole. Just follow this easy to use chart and pick your category.
I think its a perfect illustration of corporate america, which is why I'm not a part of it anymore.
While sitting in your cubicle, if you've ever wondered if its worth it, being on the bottom of the pole, for a mediocre yearly salary, then you're on your way to corporate freedom. If you're on the top, remember, you would be nothing without your loyal employees, so take good care of them and remember what it was like when you were at the bottom.
So, you have an iPhone and apart from the many different apps you can download and things you can do with your iPhone, you can also share your current GPS location with your friends. I'm about to show you a tutorial for doing just that.
Note: You will need to have at least OS 3.0 installed for this to work.
It's actually quite simple, you can do this using either an iPhone or an iPod Touch.
Using the iPhone or iPod Touch click on the App Store
Click Search
Type in Navizon Lite
Click on Navizon Lite
Click on Free and then click Install
Push the home button and then launch the Navizon App. If you haven't created a Navizon account yet, you can do it from the first screen or enter an existing account.
Once you are logged in, click on Settings and change Appear Visible to On, this will update your location every 10 minutes. If you want your friends to be able to text you with a keyword at any time to find out your location then turn on Locate-by-SMS and set the specific keyword to trigger the location.
To add your friends click on Buddies on the bottom right hand corner of the App and then click the + icon on the top right corner, enter your email address and your friends email address. An email will be sent with a link to accept your invitation. Once accepted, your friend will appear in your list.
What if you want to share your location with someone who isn't using Navizon? or doesn't have an iPhone? Stay tuned for my next article on updating your FireEagle location with Navizon.
If you've  never used Latitude before, you should definitely check it out. Latitude allows you to easily share your location with your friends and vice versa. Think of Twitter, but instead of providing your friends with status updates, you are providing them with Location updates.
Google has already released the Latitude application on Android, Blackberry, Symbian and Windows Mobile. Just recently, Google released Latitude as a web app that can be launched on an iPhone via Safari. Latitude on your iPhone utilizes the iPhones GPS device to update your current coordinates so that your friends always know where you are.
You can choose who you want to share your location data with, so that your privacy is not invaded. The only downside is that since this is a web application and requires the Safari Web Browser to run, you will either have to keep the browser up, or launch the browser when you want to update your location.
Google was initially working on a Latitude App, to run natively on the iPhone but Apple requested that they make it a web app instead, as to not confuse consumers with the current Maps application, which utilizes Google Maps, for GPS and location. This seems more like a demand rather then a request. Speculations are that Apple will be releasing some sort of proximity awareness feature so that iPhone will behave differently based on your location (e.g. At Work location, iPhone will be auto set on Vibrate). 
Having Latitude running as an app in the background would make it quite the essential app. Think about having an app on your iPhone that constantly updates your location. For example, say you have the app running in the background and you lost your iPhone, just log on to your Mac or PC and go to Latitude and look up the current GPS coordinates of your phone. That would be very useful
One last note is that the Google Latitude web app only supports iPhone/iPod Touch OS 3.0 or above. So if you have a lower firmware version then you'll need to upgrade.
Setting Up Google Latitude
Because the iPhone and iPod touch don't allow Safari windows or apps to run in the background or while your device is locked, your location will only be updated when Latitude is in the open, active Safari window. To have your location detected and updated:

Check that your device has the latest iPhone OS version 3.0 firmware or above (See:http://www.apple.com/iphone/softwareupdate).
Open http://google.com/latitude in Safari on your device.
Sign in to your Google Account if you haven't yet (Google Apps users learn more).
Allow Safari and/or Latitude (google.com) to access your current location when prompted.
Check that automatic location detection is enabled from the Latitude privacy menu.

Add Latitude to your Home Screen to be able to quickly open Latitude in Safari and update your location when you arrive at a new lace. Just open Latitude in Safari and tap the + icon > Add to Home Screen > Add. 

Your location will continue to be detected and updated while Latitude is the open, active Safari window and will stop being updated if you switch browser windows, leave Safari, or allow your device screen to lock.

Note: If you've disabled location services for your device, you'll need to also enable them by going from your Home screen to Settings > General and turning "Location Services" to On.
Just thought I would share the newest NZB files each week with the readers. The post will be divided into categories and will contain 1 NZB for each category.
Movie of the Week
Angels & Demons (2009): 
NZB: Angels & Demons (2009).nzb
Region: PAL
Type: R5 DVD
Description: When a murder of a physicist, Leonardo Vetra, finds a symbolist, Robert Langdon, and Mr. Vetra's daughter, Vittoria, on an adventure for a secret brotherhood, The Illuminati. Clues lead them all around the Vatican, including the four alters of science, Earth, Air, Fire and Water. An Assassin, working for the Illuminati, has captured four cardinals, and murders each, painfully. Robert and Vittoria also are searching for a new very destructive weapon that could kill millions.
XBox 360 Game of the Week
Call of Juarez: Bound in Blood:
NZB: Call of Juarez Bound in Blood.nzb
Region: Region Free
Type: DVD9
Description: all of Juarez: Bound in Blood transports players from a ravaged Civil War-era Georgia to the Aztec ruins of Mexico. In the wildest West ever depicted, players can embody both McCall brothers in an intense Wild West storyline full of greed, lust and lawlessness that takes place during a legendary period of American history.
Wii Game of the Week
X-Men Origins: Wolverine (2009):
NTSC NZB: X-Men Origins Wolverine (2009) NTSC.nzb
PAL NZB: X-Men Origins Wolverine (2009) PAL.nzb
Type: DVD5
Description: Experience how the ultimate weapon was Uncaged as you reveal Wolverine's past in X-Men Origins: Wolverine. Take on impossible odds and vicious revenge in this year's most satisfying action game. The team at Raven Software has dedicated Wolverine's development to true-to-character authenticity and fierce, unstoppable action allowing gamers to take on enemies in ways only Wolverine…
Mac App of the Week
CodeWeavers CrossOver Mac Professional v8.0.0:
NZB: CodeWeavers CrossOver Mac Professional v8.0.0.nzb
Description: CrossOver Mac allows you to install many popular Windows applications and games on your Intel OS X Mac. CrossOver includes an easy to use, single click interface, which makes installing Windows software simple and fast. Once installed, your application integrates seamlessly in OS X. Just click and run your application directly from the OS X Finder. Clicking a Windows file or document — including email attachments — will launch the appropriate Windows program, allowing you to work on the files. Best of all, you do it all easily and affordably, without needing a Microsoft operating system license. Adding new Windows software is easy. 
Windows App of the Week
Avast Anti Virus Pro v4.8.1296:
NZB: Avast Anti Virus Pro v4.8.1296.nzb
Description: avast! antivirus software represents complete virus protection, offering full desktop security including a resident shield with anti-spyware technology. Daily automatic updates ensure continous data protection against all types of malware and spyware.
That's it for this weeks NZB Files, be sure to check back next week for the newest NZB files. I'm also open to requests if anyone has anything specific that they need, just leave me a comment and let me know.
If you are not sure what NZB file's are then you can read my article What are NZB Files to get a better understanding, if you already know all about NZB files and need to find a good usenet server to download from then you can read my article Download Games, Movies, T.V. Shows, Safe and Fast.
In this screen cast tutorial I cover how to change a persons eye color using Photoshop CS4. The tutorial was creating using Photoshop CS4 for Mac but you should be able to follow along on a Windows version of Photoshop as well, without issues.
Below is the before and after of what we will be doing in Photoshop
For your reference I also have the original image I was working with below, all you have to do is right click and save the image to your desktop, if you want to follow along with the tutorial using the same image.
Now for the tutorial, I have uploaded this tutorial to youtube and linked to it here. Please let me know if you have any questions in regards to the tutorial. I'd also like to add that if anyone has any particular requests for tutorials, just leave a comment with your suggestion. Feedback is always appreciated
Now you can visit the moon for free, well in a sense, you can visit it virtually using Google Earth. Looks like Google has done it again. Forget searching for images of the moon, with the new version of Google Earth you have a choice of which planet you want to view.
I took a little time to play around with it and found it amazing, Google provides high resolution 3d images of key points that have been explored on the moon. In my opinion, learning about space has just become a whole lot more interesting.
Although not as interesting to look at yet, Google Earth also provides views of Mars. It makes me very happy that Google has taken the initiative to provide us with such insightful information.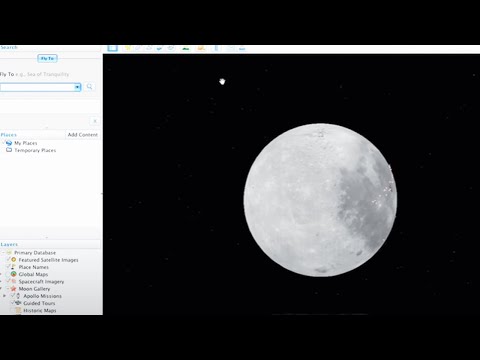 If you don't already have the latest version of Google Earth you can get it here, Moon in Google Earth
Have you ever wondered what you would look like older ? how about how you'd look as an african american, or east asian, or better yet have you wondered what a female version of you would look like ?
Well, thanks to Perception Laboratory, at the University of St. Andrews, this is possible with their java applet. All you do is upload a photo, then draw a rectangle around the face, then specify where the eyes and mouth are and choose your transformation.
For a few examples, I've transformed my own face below.
Try this out on your own face, It's a lot of fun, there are also a few other links on the site that might be worthwhile to look at. Well, have a great weekend everyone.
Now that's a comeback lol
This is a great video explaining what would be considered the 4th dimension. Seems to be a computerized voice so its a bit hard to follow at times but it will give you a great perspective of what the 4th dimension would be like.
So, does the 4th dimension exist ? how about the 2nd dimension ? and what actually lives in the 2nd dimension ? If the 2nd dimension is unaware of the 3rd dimension then would the 2nd dimension believe that a 3rd dimension exists. We know a 3rd dimension exists because we live in it, so is it acceptable to believe that a 4th dimension exists.
Imagine being able to see the 3rd dimension from a 4th dimension perspective, being able to see every possible outcome to every possible situation ? Could you even wrap your mind around that ? How much of our brain would we need to use in order to process all of this information ?
Feel free to comment with your own opinions.
So up until now, I've posted tutorials about how to mod your wii and how to mod your XBOX 360 and how to burn and backup games but now, I'm going to share with you where to get games from. Not only will you be able to download games but you'll also be able to download movies, tv shows, applications, ebooks, etc…
Let me throw this important bit of information in, this is not a FREE way to get games, movies, tv shows, etc… If you want free then you should just stick with torrents, spyware and slow download speeds. What I'm about to share with you is a method that I've been using for well over 3 years without any problems whatsoever.
As far as cost is concerned, all you'll ever pay is $15.00 / month at the very most. The price is for 2 separate services. The 1st service is a news server and the 2nd one is an NZB indexing service. More about the terminology later on. I'll include links to some of the services I've been using for the past 3 years at the end of the post.
One more thing I'd like to say before I go into all the details is that this tutorial is written for Mac users but does not limit the ability to apply most information in a Windows environment. The only difference for Windows users will be the software required. I might list a few links for that though, since I'm a nice guy and all.
What are NZB files and what is an NZB indexing service ? Read my other post to find out more information. What are NZB Files ?
What is a News Server and why do I need one ? In a previous post I covered some information in regards to why you would need a news server. You can read more about it here What is a News Server and why do I need one ?
Required Software:
Mac Users:
*Tip – Download the evaluation version of Panic Unison from their website and once you've got everything setup with your news server and indexing service you can download the full version of Unison from a news server.
Windows Users: 
*Tip – The same as the above applies to Newsleecher, download the trial and then download the full version from a news server.
Required Services:
NZB Indexing Service:
Free VS. Premium
I prefer newzbin.com, their indexing and search capabilities are far superior to that of any of the free nzb indexing services found online. If you absolutely must go with a free service then I recommend nzbnation.com. You have to register for an account but its free. The reason for my preference of premium vs. free is because of the way you can search and filter results as well as rest assured that what you're downloading is the right thing.
Premium NZB Indexing Services:
Free NZB Indexing Services:
News Servers:
I haven't come across any free usenet servers so unfortunately I'll not be listing any free servers here. However I will be listing relatively inexpensive usenet servers that you can register with and when I say inexpensive I mean somewhere around $10.00 / month with unlimited bandwidth. Take your $10.00 / month for unlimited bandwidth and download speeds of about 800K / second depending on your internet connection and imagine how much you can download over just a 24 hour period. Makes you just want to smile
Usenet Servers:
Ok, you should have plenty of services to choose from. I suggest that you download the required software and at the very least sign up for a news server account from one of the servers mentioned above before continuing with the tutorial.
Configuring Panic Unison:
Assuming that you've already downloaded and installed Unison you can follow the steps below to configure Unison with the usenet server you've registered with.
First you'll want to launch Unison and then on the top left corner click Unison -> Preferences
After you click on preferences a dialog box similar to the following will pop-up. You'll want to click on Edit Servers
After clicking on Edit Servers, another dialog box will pop-up similar to the one below. This is the only thing we'll need to configure in Unison. This is where all of your server information will go. You'll need to fill in your server URL, username and password.
After you've entered in all of your information, go ahead and click on the OK button and then close the rest of the screens. If you type everything in correctly then you shouldn't get any warnings. However if there is some sort of issue Unison will let you know. If everything checks out fine, you can go ahead and close Unison. Next we'll cover downloading an NZB file of the game, movie, tv show, etc… that we want to download and how it will use Unison to download all of the files.
Downloading An NZB:
Now that we have Unison all setup with our usenet server we can go ahead and download an NZB of the game, movie, etc… that we want to download. So for this tutorial I'm going to use one of the free NZB Indexing services since I'm sure that's what most of you will be using to start with. I'll be using nzbclub.com
Start out by pointing your browser to http://www.nzbclub.com and you'll see a page similar to the one below
You'll notice that directly underneath the search bar are Tabs, go ahead and click on the one that reads XBox 360. You should be presented with some links in the window below the tabs of some XBox 360 NZB files. Go ahead and click on one of the links there. You'll be directed to another page which has a list of similar filenames. You'll also see more detailed information such as the files size, age of the report, etc…
Go ahead and click on NZB on the right hand side. Your browser should have downloaded the NZB file and if you'll look at the file, you'll see that its associated with the Unison Application. All you have to do now is double click on the NZB file and Unison should open and begin downloading all the parts of the file.
The files that are being downloaded are usually in rar or zip format, included with those files are PAR files, short for parity. These files are included to repair broken archives which is occurs every now and then. In this next part I'll be covering what to do after your files have finished downloading.
Now here's the nice part of using a premium NZB indexing service like newzbin for instance. Newzbin has additional information on the NZB file you are downloading, such as region specific information, etc…
Using MacPar To Extract Downloaded Files:
Since most of the files downloaded through Unison will be in rar or zip format and should always include PAR files, and may or may not need to be repaired, I find it easier to just go ahead and use MacPar to extract the files, that way if it finds a problem with any of the archived files it will fix them automatically.
Assuming that you've already downloaded and installed MacPar, all you have to do is go into the folder where Unison downloaded the archived files and double click on one of the included PAR files, usually close to the bottom of the folder.
MacPar will load up all of the PAR files and verify each of the archived files and if all checks out OK, MacPar will proceed to extract all of the files and if you've downloaded a game, you should end up with an ISO image that you can burn following one of my other tutorials on how to backup and burn Wii and XBox 360 games.
Well that should just about cover it. I know its a lengthy tutorial and its a lot of information to take in but after a while the whole procedure will become like second nature. This method sure beats any torrent, P2P, IRC, etc… download. I've not been able to find a faster more reliable way to download online content and am happy to share this information with the rest of the online community.